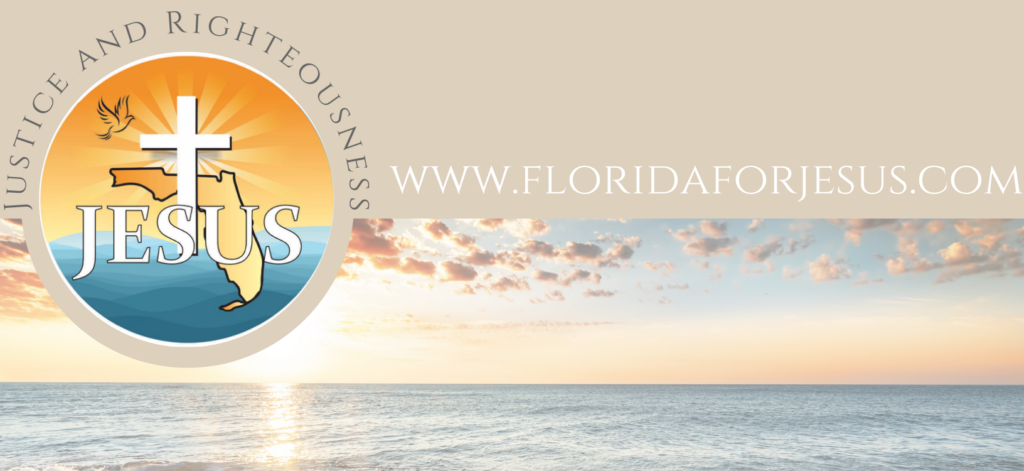 Welcome to Florida For Jesus
Please join us as we proclaim the goodness of God over our cities, counties and the entire state of Florida.
We see God's favor in Florida and we are moving forward with proclamations of His goodness and great expectations of His power, knowing that He wants a tremendous harvest of souls in our state, our nation and the world!
We are doing our part by focusing on Florida!
It's all about His goodness! We will overcome evil with good and His goodness will lead many souls to repentance!
"...Behold, I say to you, lift up your eyes and look at the fields, for they are already white for harvest! And he who reaps receives wages, and gathers fruit for eternal life, that both he who sows and he who reaps may rejoice together. For in this the saying is true: 'One sows and another reaps.' I sent you to reap that for which you have not labored; others have labored, and you have entered into their labors."" John 4:35-38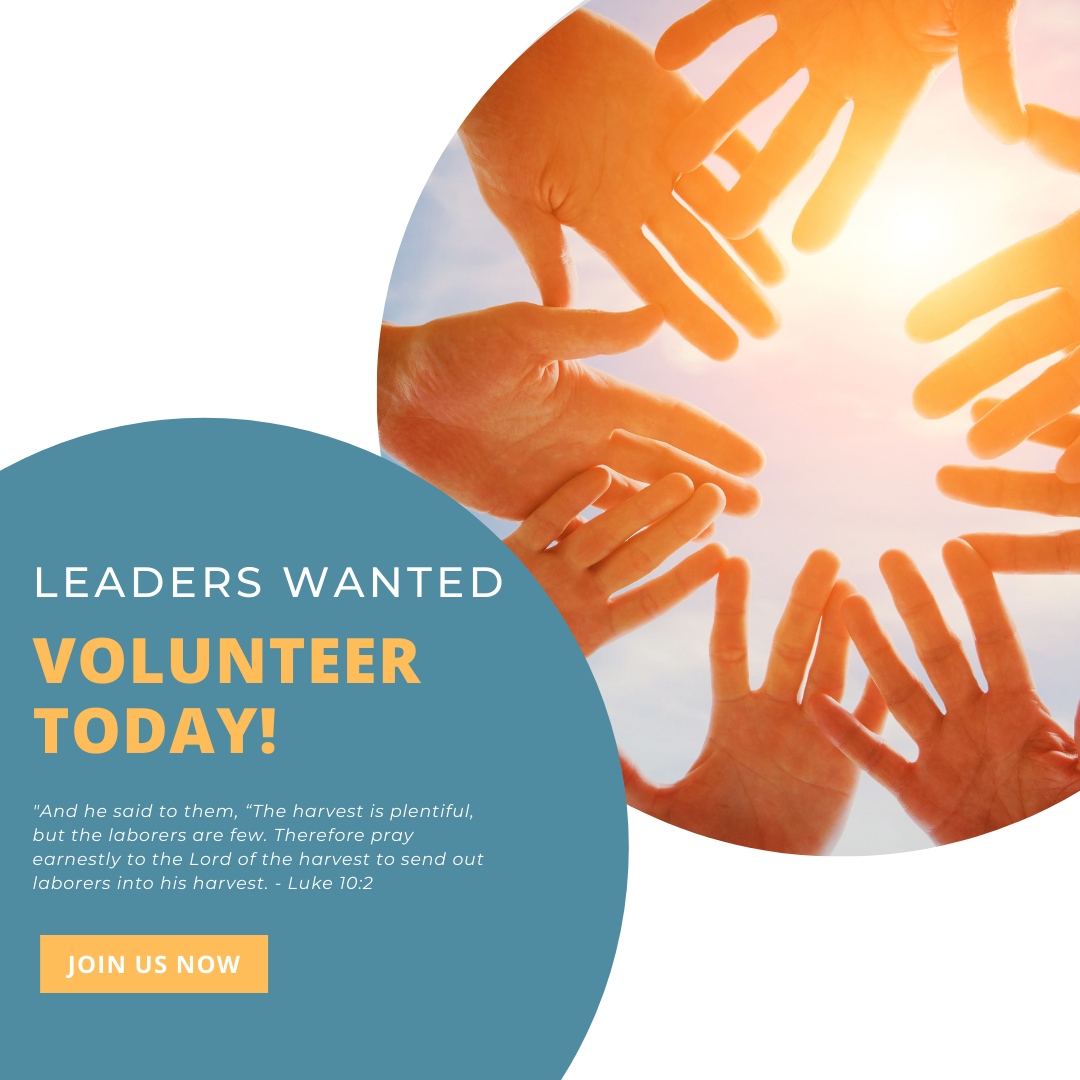 Let us enter into the labors of many who have preceded us!
Prayer warriors, loving parents, ministers, missionaries, philanthropists and others! Let us participate in an unprecedented move of God which will transcend church buildings and engage many for the Kingdom of Heaven.
Let's work together to overcome the fear that has gripped the world as a result of COVID-19. "For God has not given us a spirit of fear, but of power and of love and of a sound mind." I Tim 1:7
It's really simple, let's get together and make a difference for the kingdom of God!
Our volunteer opportunities include:
Join a Prayer Hub: Committted to praying and partcipating at outreach events.
Hub Leader: Encourages volunters, and hosts prayer meetings/events within a zone.
Zone Leader: Recruit, mentor, and support Hub Leaders
Other Ways to get Involved include:
Volunteer at an upcoming event
Donate to the cause
Join the Movement
Complete the interest form for more information on how to get involved!
We will work together to reap a great harvest and rejoice together in this season!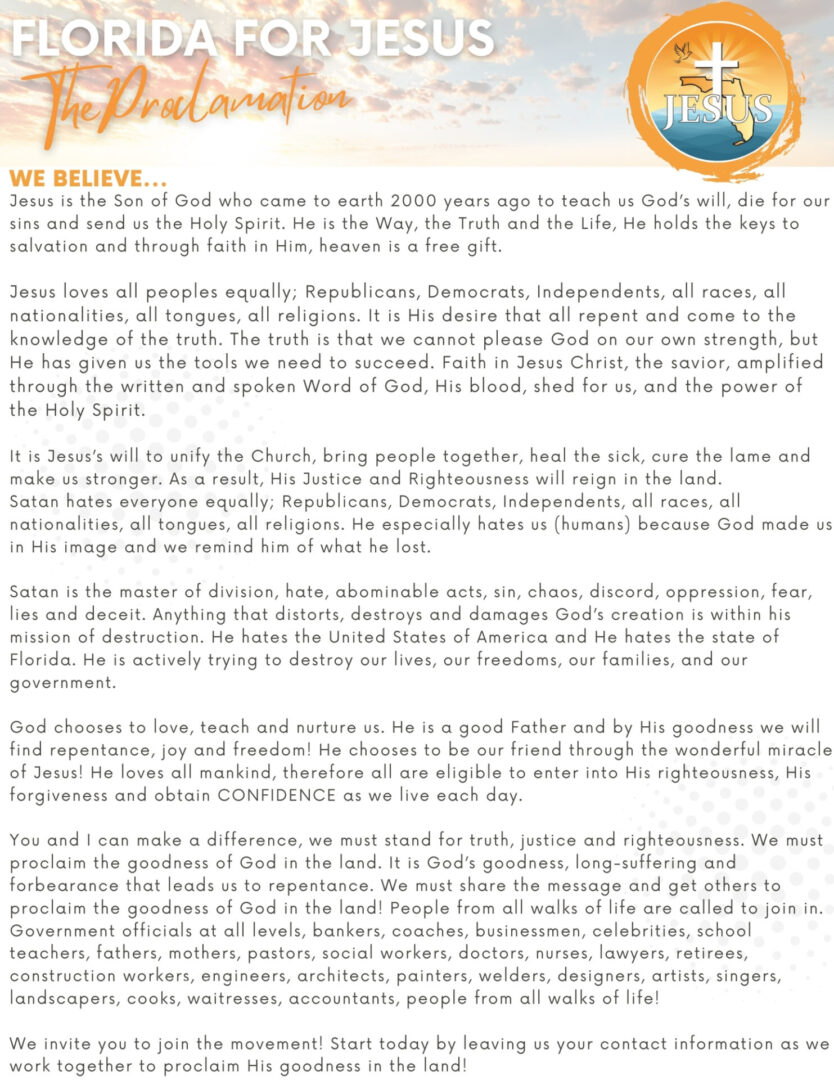 Prayer Proclamations
There is power in prayer! Visit our prayer page for pre-scripted prayer proclamations that you can use personally or during corporate prayer.
Join the movement and become a part of Florida for Jesus!
Keep up to date with upcoming news and events!
Donate to the movement and help Florida for Jesus grow!